"The power of the mind, a trained mind, is the greatest weapon, for when driven with compassion and love only harmony and peace can exist."

Love Mama Bear
Just 5 minutes a day to live your best life
The I Am Challenge is a systematic reprogramming of the belief system of the individual subconscious. This allows you to choose the belief that you now comprehend as truth and remove the outdated systems of thinking and programming that you learned before the age of 7.
Examples of these range from career, religion, God, spirituality, money, relationships, worthiness, self image etc.
Remember to focus daily on your I AM CHALLENGE, first thing in the morning and last thing in the evening. 
For significant results limit your news and tv intake and focus on deepening your relationships with Creator, your loved ones, Mother Earth, and of course your Self.
Interested in connecting with a network where you will find events, support, and like minded individuals changing their reality? Check out Soul Medicine's global community.
⭐️ ⭐️ ⭐️ ⭐️ ⭐️ "The I AM Challenge is a way of life for me (no doubt about it.) When I do my I AMs I feel stronger, I feel powerful… I am believing what I am saying to myself… I don't need anybody to pat me on the back. I am my own cheerleader!"
⭐️ ⭐️ ⭐️ ⭐️ ⭐️ "This seeming simple practice is eroding the old beliefs and ideas one day at a time. I AM grateful"
Soul Medicine 200hr Yoga Teacher Training
Seeking ways to feel better mentally or physically?  Want to increase both strength and flexibility? Looking to deepen your yoga and meditation practice? Thinking of being a teacher? Want to increase your level of happiness and joy?
Our students last year were deeply touched and changed. Due to the circumstances of the Covid-19 pandemic we are able to allow students the option to attend classes from the comfort and safety of their own home by attending classes on zoom. Otherwise, we will host our Yoga Teacher Training at Harvest Moon/ Soul Medicine – Holistic Lifestyle Center, in Canton, GA.
We will practice and review well over 80 asanas in this 200 hour training. Additionally, we will explore the science of breath, science of asana, science of mantra, and the science of meditation. The program is very in-depth. Included below are a few more of the topics we will be covering:
Hands on learning approach, through study and demonstration of physical anatomy and alignment

Art of modifications and adjustments, accommodating all body types and fitness levels

Yogic philosophy including the Yamas and Niyamas.

Study of Classical Hatha and Flow Yoga.

Enhance your understanding of the postures and alignment to deepen the practice, which opens the heart and allows one to live from a place of peace and calmness.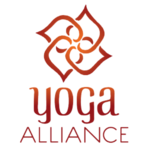 Upon completion of all requirements you will be eligible to register as a Yoga Alliance RYT 200hr level teacher. 
CE credit hours are also available.
You are all invited to participate in our upcoming 2021 Yoga Alliance Approved 200hr Yoga Training Program. We are confident this Yogic Science program will help you transform and step more into your life's full potential with increased joy and happiness.
⭐️ ⭐️ ⭐️ ⭐️ ⭐️
"This experience has changed my life in such a way that I walk the Earth every day with a sense of sacredness and oneness with all."
⭐️ ⭐️ ⭐️ ⭐️ ⭐️
"This experience has been so much fun and I feel like I am changing in ways I can't really put my finger on, maybe just to say, living in a more peaceful space."
Medicine Wheel Life Mastery Program
You've heard us talk about... but what is it?
The Medicine Wheel life Mastery Program is a systematic way to help you step into your most powerful essence. It's a way of self discovery. It's a way of remembrance. The Life Mastery Program offers you an opportunity to get to know not just yourself, but it gives you the tools to drop deeper into stillness and therefore open up the space for deeper evolution.
⭐️ ⭐️ ⭐️ ⭐️ ⭐️ "The medicine wheel has allowed me to expand my mind and awareness in ways I've never thought possible. It's exciting to gain new knowledge and Mama Bear really encourages you along the way in your path of discovery. I would highly recommend it to all my friends!"
⭐️ ⭐️ ⭐️ ⭐️ ⭐️  "It is transformative and teaches above all, you have the power to change, transform, and heal your own self through your own will and practices. Or you can stay stuck in the muck."
Next entry gate is the East, "Purifying Your Emotions" starts April 25, 2021.
Holistic Lifestyle Center Services
Spiritual Counseling – Life Coaching
Have you reached a point of feeling depressed or anxious about something occurring in your life around you? Or are you looking to change something that is happening or to modify or transmute a pattern that continues to show up? Knowing or feeling your blocks will greatly assist you to be more conscious of your choices and therefore able to take greater responsibility for your life!
In Sylina's, "Mama Bear's", office there aren't any limits to the wholeness of the person. I simply use traditional and non-traditional training to identify the root of what is keeping you from your full potentiality. I cannot do the work for you, but I show you the way to living your best life ever. 
60 minutes $175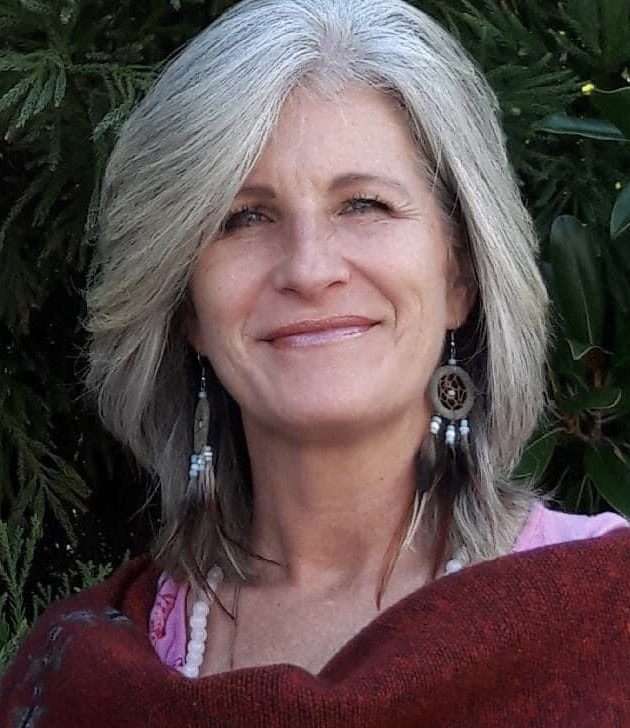 ⭐️ ⭐️ ⭐️ ⭐️ ⭐️ "Since working with Sylina, I feel deeply aligned with what my soul-self is here to do. I am excited as my journey continues to unfold. I couldn't have done it without Mama Bear!"
⭐️ ⭐️ ⭐️ ⭐️ ⭐️ "Life Coach, Spiritual Counselor or Guide, Sylina's warmth, nurturing disposition and beaming smile created a safe place for me to fall apart and put myself back together. Mama Bear, as you will come to know her, will encourage you to self-discover and find trust within yourself."
Blood Cell Analysis & Nutritional Counseling
Feeling sluggish, tired or experiencing brain fog? Think you need a lifestyle and dietary changes, but don't know where to begin?
You and our Practitioner can  observe what is going on throughout the body and then monitor the results of treatments, before, during and after your lifestyle/dietary changes, treatments and regimes.
30 minutes $100
Nutritional Strategies
Need help setting achievable health goals? Want to learn how to maintain these goals?
Nutrition is an important part of a healthy lifestyle. Our health declines without proper nutritional support, making us more susceptible to illness and disease. Does this sound like you? 
Nutritional Strategies session is perfect for you.
60 minutes $125
Nutritional Counseling & Support
Are you suffering with illness or disease?
"You are what you eat" and this can be truly alarming with the continued use of pesticides and other chemicals on our foods. 
You will benefit from our nutritional sessions which can be helpful to address concerns about your health developments.
60 minutes $125
Massage & Reflexology
Want to  improve your overall health and balance?
Massage therapy and reflexology can clear channels of blocked energy, reduce muscle tension, improve circulation, stimulate the lymphatic system, reduce stress hormones and create relaxation.
Whether it's through pure relaxation techniques, deep tissue massage, myofascial release, trigger point therapy, postural education, breathing or stretching exercises, we will work together to help you optimize your health and well being.
60 minutes $100
Private Yoga Session
Seeking to deepen your yoga practice, increase flexibility, build strength, or learn tools to quiet the mind. 
Long time yogi and Yoginis will share their knowledge and expertise to best support you.
50 minutes $75
Holistic Lifestyle Center Yoga Offerings
Yoga, Qi Gong & Meditation Classes
We are super excited to announce we have weekly class offerings, both online and in person. Soul Medicine Inc and Harvest Moon Natural Market are joining together to better serve you. We have classes almost every day to support your peace of mind and physical vitality during this world pandemic.
Currently we are offering the following schedule of classes:
6:45 PM Gentle Yoga
7:45 PM Meditation
Sign up and purchase class cards from your phone or laptop, whether you are attending in person or online from the comfort of your home.
Your First Week is FREE
In person, join us at Harvest Moon Natural Market at 10511 Bells Ferry Rd. Suite 200; Canton, GA 30114.
For direction and to learn more call (404) 993-3338
Day of Radical Transformation
Join us at The Enchanted Forest to discover the gems deep within the core of your existence that lead to the enlightenment of your journey through this life.
If you are seeking any of the following: a deeper connection to yourSelf, Mother Earth, the Star Beings, or the Divine, desire deeper awareness, balance and happiness.
$61.99
Click below for location information and to RSVP for February 27th, 2021 9:00 AM
Mark your calendar for the NEXT Day of Radical Transformation 
March 27, 2021 9:00 AM
Click below for location information and to RSVP
Subscribe to Receive Newsletter Notifications: